Costa Azul LNG Import Facility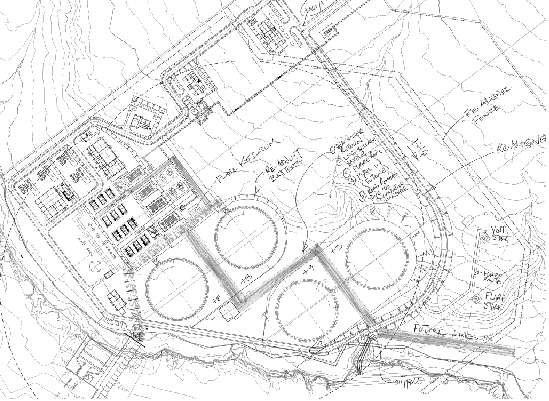 Client: Sempra Energy International
Year Complete: 2004
Project Details:
Energía Costa Azul is an LNG receiving terminal located 15 miles north of Ensenada, Baja California, Mexico. The site has access to deep coastal waters, is far removed from residential areas and was developed in conjunction with state and local government land-use planning efforts. LNG ships capable of holding up to 220,000m3 of LNG are able to dock off the coast and unload LNG supplies into the full containment onshore LNG storage tanks. The gas processed by this terminal is used by electricity generating plants and diverse industries in the region via a new 45-mile gas pipeline which connects the terminal with existing natural gas pipeline systems that span the northern border of Baja California and the United States border.
The site is in a highly seismic area with complex marine conditions.
The terminal scope included LNG berthing and unloading facilities, two full containment LNG storage tanks and regasification and send-out facilities. The terminal is capable of processing 1 billion cubic feet per day of natural gas, with room for expansion as market demands dictate.
The 7 MMTPA LNG Receiving Terminal included:
Complex offshore breakwater
Jetty topsides and transfer pipelines
2 x 160,000m3 full containment LNG tanks
Regasification plant and associated facilities
Nitrogen ballasting system
Independent utilities for isolated location
Whessoe's Scope:
Pre-FEED, FEED
Pre-FEED followed by FEED incorporating the complete terminal design, defined cost estimate and project schedule as well as client support during the permit application process.