FEED
Front End Engineering And Project Development
From the initial concept through to a fully developed project basis we can provide the information to assist International oil and gas majors, traders, and entrepreneurs to turn their ideas or forward business plans into reality.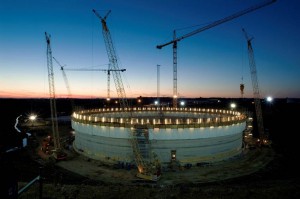 Techno-economic studies are an essential requirement for any project developer to enable them to assess the viability of their strategic plans to consolidate an existing market or venture into a new area. The quality of information generated has a direct impact on the potential to optimise the project in both capital costs and operational costs. Whessoe have established a reputation for the quality of their input, demonstrated by repeat contracts from existing customers and new customers approaching us through recommendations from the market place. In addition major EPC contractors requesting that we join their consortia.
Everybody seems to think they know what a FEED package is. Often customers are told "we've done this before" or "here is our standard FEED". But at Whessoe we never lose sight of the fact that no matter how similar a project may seem there are always factors which the customer has to address. With time spent at the front end saving outturn cost through proper "Value Enhancement" achieved through correct input of the right people at the right time. A Whessoe FEED is always tailor made for your project which takes out the "wrinkles" of any design at the front end and so providing cost and schedule certainty.
Our strong conceptual, front end, and process design capability is backed by our detail engineering, procurement, and construction experience to provide quality technical and commercial information to the standards demanded by our customers.