Singapore Design Competition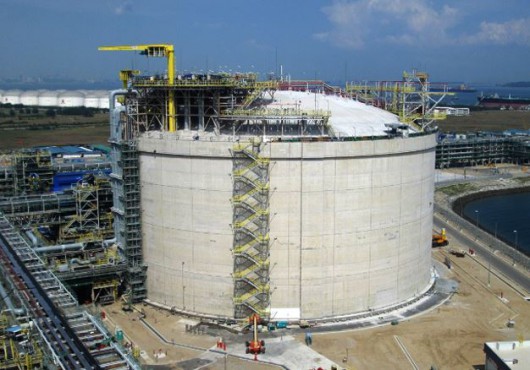 Client: SLNG
Year Complete: 2009

Project Details:
Design Innovation and FEED Verification Competition for LNG Receiving Terminal.
Whessoe's Scope:
FEED Verification, Engineering Design & Enhancement

Over 350 FEED documents and drawings were reviewed in detail in a 4 week period, with each document having an individual comment report to a high level of accuracy to mitigate company risk in commercial EPC Bid.
Whessoe's application of their proprietary Recondenser Design and BOG control system was accepted.
Over 75 detailed design enhancements, including costs, were presented to the Client identifying significant technical and commercial improvements compared to the original FEED design. Again these enhancements where carried out in a four week time frame with 168 of the FEED documents re-issued with enhancements incorporated.
Over 40 of the technical enhancements proposed by Whessoe to the Client were adopted into the project and were effectively required by the Client from the eventual EPC contractor (Samsung C&T).
In the overall 3 month period, in parallel with the FEED verification and FEED enhancement stages, an additional 116 new design documents were produced in time to be priced and presented as part of the bid.
Post Design Competition:
Whessoe provided Technical Consultancy for the Commissioning and Pre-Commissioning procedures for the Phase 1 completion giving an independent, detailed critique of the EPC contractor's methodology. This involved the review of over 4,000 documents.
Whessoe produced new, and also updated and integrated existing, Operation Manuals and provided detailed Commissioning Procedures for Phase 2 of the Project.