Mundra LNG Project, India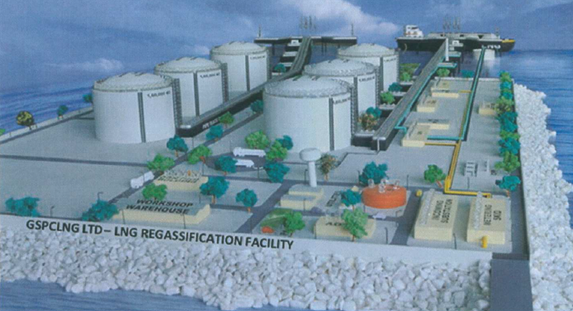 Client:  Gujarat State Petroleum Company (GSPC) LNG Limited
Year Complete: 2020

Project Details:
5 MMTPA LNG Import Terminal, including:
2 x 160,000m3 full containment LNG Tanks
Regasification Facilities
Jetty and Marine Facilities
Whessoe's Scope:
Project Management Consultancy, Construction Supervision
Whessoe are currently executing the Project Management Consultant (PMC) role for the Mundra LNG Terminal in India for Gujarat State Petroleum Company (GSPC) LNG Limited.
The scope of Whessoe's PMC role encompasses 2 x 160,000m3 full containment LNG storage tanks with concrete roofs, 5.0 MMTPA regasification facility, jetty and marine facilities.
Whessoe's consultancy role provides the following services to the Owner:
FEED Review to optimise the facilities cost and enhance the operation efficiency, reliability, constructability and safety of the facilities
Preparation of Invitation to Bid Documentation for the main scope packages (Tank, Regas and Jetty works)
Assist Owner in the Project Management and Supervision of the EPC Contract
Review and recommend to Owner for approval the project documentation received from the Contractors
Assist the Owner in obtaining statutory approvals from Indian governmental and statutory authorities
Assist Owner in management of interface with external agencies
Assist Owner in monitoring the activities of the EPC Contractors at their respective head offices and at site
Provide quality control of the EPC Contract
Ensuring the EPC contractor was in full compliance with the EPC Contract
Data Management
Monitoring of the master project schedule and analysis of risks
Project reporting
The project is scheduled to be complete in February 2016.