Samsung C&T and Whessoe Engineering Awarded US$460 million Second LNG Terminal Order in Malaysia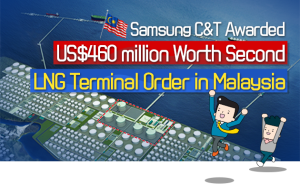 Samsung C&T Corporation, with its partner Science-Tech Solutions (STS) Sdn. Bhd., has been awarded a contract by PETRONAS Gas Berhad, a subsidiary of national oil company PETRONAS, to build a re-gasification terminal in Johor, Malaysia.
Whessoe Engineering Ltd will engineer and design the project for Samsung C&T who will themselves execute the procurement, construction and commissioning scope and take overall responsibility for the EPCC delivery of the re-gasification terminal.  The terminal will have a send-out capacity of 5 million tons per annum and two 200,000㎥LNG storage tanks. Construction is expected to be completed by April, 2018.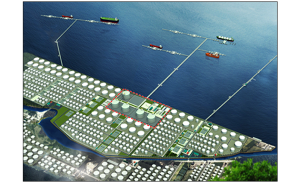 The re-gasification terminal (known as RGT-2) is part of Malaysia's development plan to secure stable natural gas supply for the nearby Refinery and Petrochemical Integrated Development (RAPID), Pengerang Co-generation Plant (PCP) and also to the Peninsular Gas Utilisation (PGU) Grid.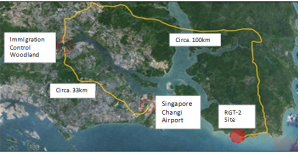 Samsung C&T is developing a strong track record in cryogenic storage terminals, having completed a number of projects around the world. The company successfully completed the first LNG terminal in Singapore, and was awarded the phase 3 expansion of the Singapore LNG terminal in August 2014.  In the same time frame, Samsung and Whessoe were awarded the Sabic Ethylene import terminal project on Teesside in the UK.
Through its acquisition of Whessoe Engineering Limited, an engineering firm specialising in cryogenic tanks and regasification facilities based in Darlington, UK, Samsung C&T is set to become a leading engineering and construction company in the LNG industry.